Rights of a Client
Know your rights and don't settle for less when it comes to financial planning services.
Traditional brokers or financial advisors can market themselves as a "financial planner."
However, only those who have satisfied the rigorous certification and renewal requirements of the CFP Board can use the CFP marks. 
You should feel confident that when choosing our organization you will be working directly with a CERTIFIED FINANCIAL PLANNER™. The CERTIFIED FINANCIAL PLANNER™ certification provides that sense of confidence by allowing only those who meet the requirements the right to use the CFP marks. To learn more about the CFP Board of Standards and the stringent certification requirements, visit www.cfp.net.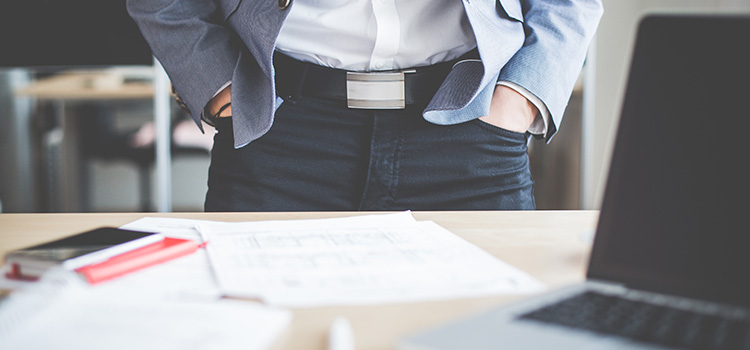 As a client of a CFP® you are entitled to specific rights. It is important to everyone at Markowski Investments that you fully understand your rights in our relationship.
We want you to recognize that we are always putting your interests and needs first. These rights are outlined below.
You have the right to a planner who has integrity.
Trust between you and your financial planner is central to a successful financial planning relationship. You rely on your planner's honesty, professionalism and abilities to achieve your financial and life goals. When you know that your planner takes his or her professional obligations seriously, and places principles over personal gain, you can develop the type of partnership that is crucial to the success of any professional relationship.
You have the right to objective advice.
Your needs should be at the heart of all recommendations made by your financial planner. Your planner should use his or her experience and judgment to carefully consider your situation, and provide you with advice that best meets your goals. Sometimes, this objectivity may require the planner to explain that your goals are unrealistic given your current resources and financial commitments. Your planner may then suggest alternative goals or priorities.
You have the right to a planner who is competent.
You have the right to expect your planner to demonstrate an appropriate level of knowledge to offer financial planning advice, such as attainment of the Certified Financial Planner™ certification or Chartered Financial Consultant or Certified Public Accountant-Personal Financial Specialist designations. Your planner should complete continuing education courses as part of his or her ongoing commitment to competency.
You have the right to be treated fairly.
Your planner should treat you the same way he or she would like to be treated in a professional relationship. This involves clearly stating what services will be provided and at what price. The planner should also explain the risks associated with his or her financial recommendations and any potential conflicts of interest. For example, does the planner gain personally or financially from your purchase of a particular product or from the outcome of a suggested strategy?
You have the right to privacy.
To get the best results from your financial planning relationship, you need to divulge relevant personal and financial information to your financial planner on a regular basis. Your planner should keep this information in confidence, only sharing it with others to conduct business on your behalf, at your consent, or when ordered to do so by the courts.
You have the right to a planner who is professional.
Your planner should not provide investment advice or stock brokerage services unless he or she is properly qualified and licensed to do so, as required by state or federal law. If your situation requires expertise that your planner does not possess, he or she should suggest other professionals who may assist you.
You have the right to a planner who is diligent.
Your financial planner should discuss your goals and objectives with you and explain what you can expect from the relationship before engaging you as a client. Once the planner has determined that he or she (or his or her staff and/or network of related professionals) can assist you and has gathered sufficient information, the planner should make – and, if appropriate implement – recommendations that are suitable for you. A diligent planner reasonably investigates the products or services he or she recommends. A diligent planner also closely supervises any staff working with you.
According to Certified Financial Planner Board of Standards Inc. (CFP Board) research, more than 40 percent of Americans feel that they are not in control of their finances.
If you would like to better manage your financial situation, a professional financial planner may be able to help you. Knowing how a planner should work with you, and how you will be treated as a financial planning client, will put you in the driver's seat when it comes to taking control of your financial future.
Complimentary Financial Consultation
Complete the form to take advantage of a free financial consultation with one of our advisors to gain a clearer picture on your current financial standing. (Est. value $1,000)